Superior Quality Battery for Dell XPS 13D-9343-160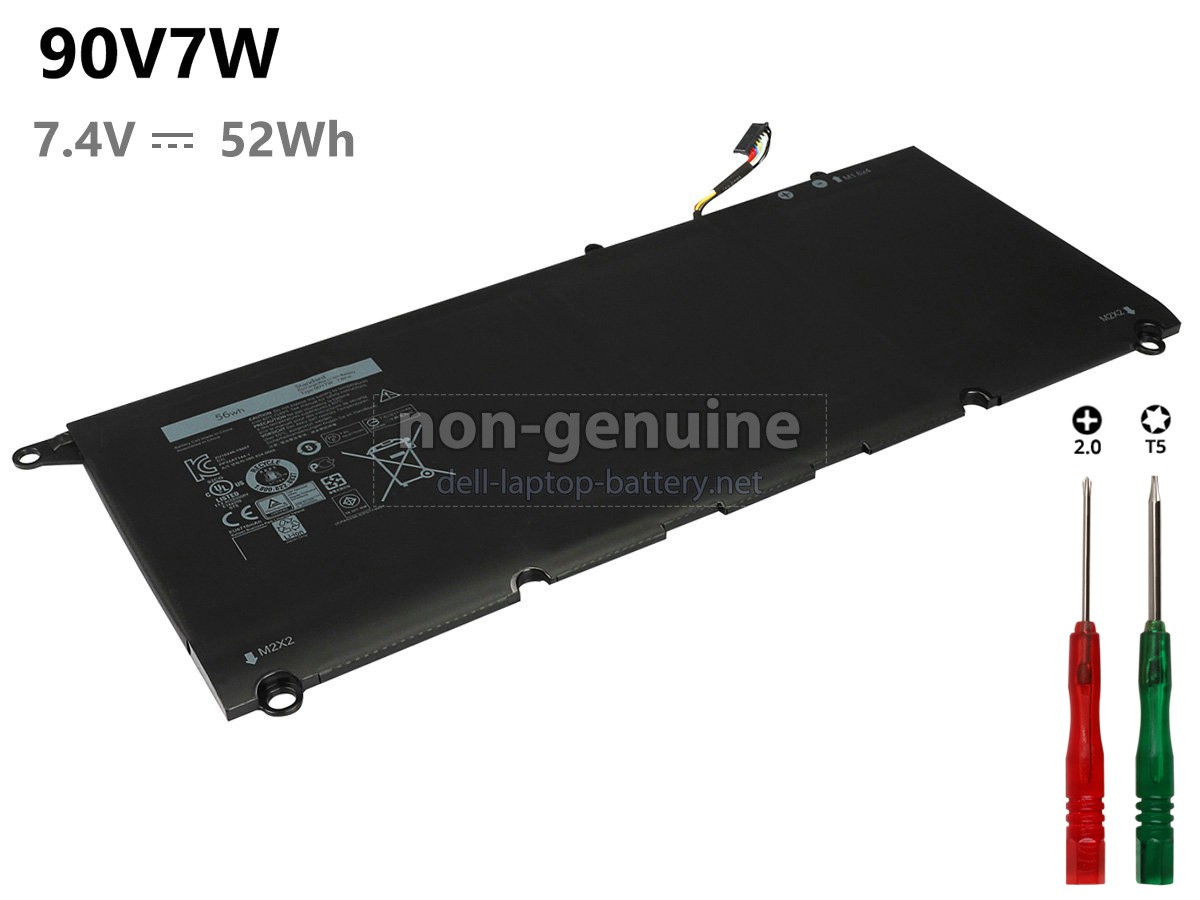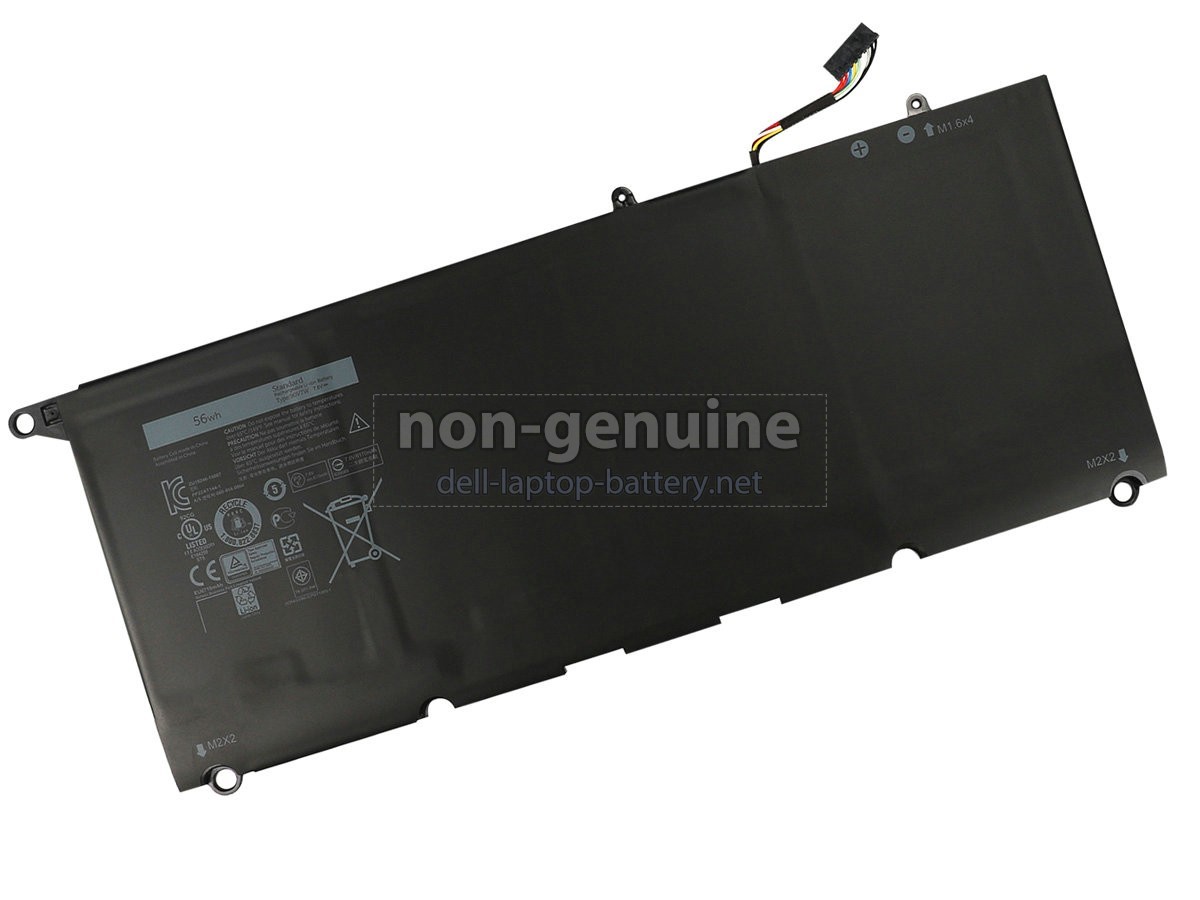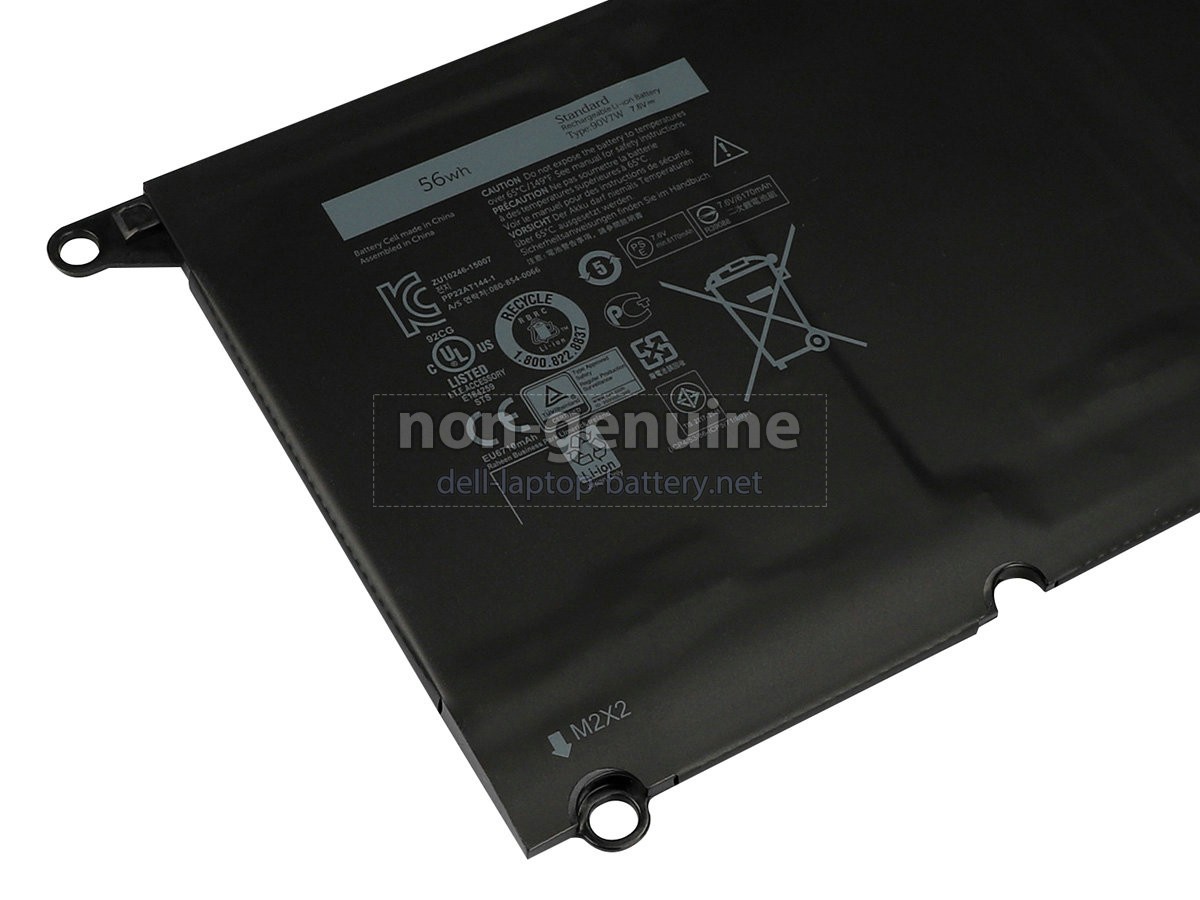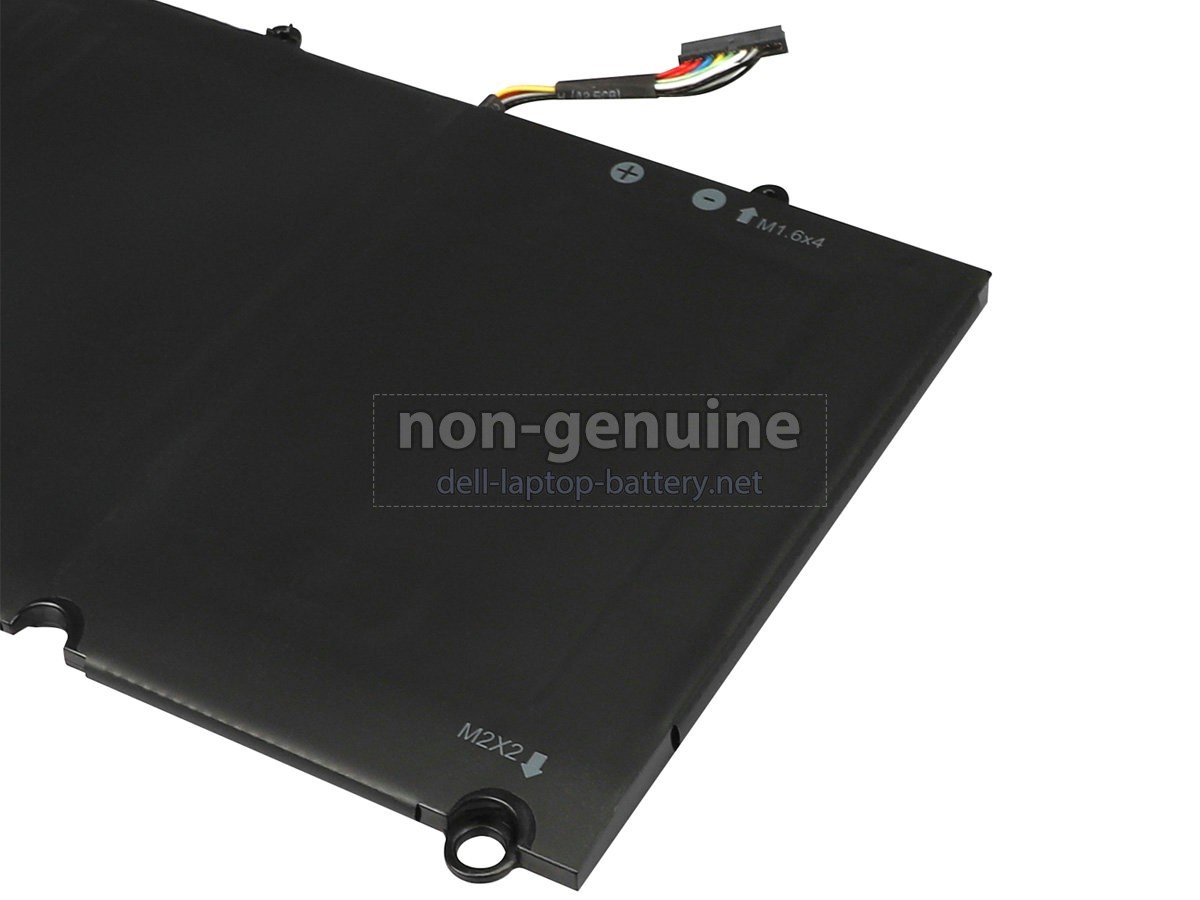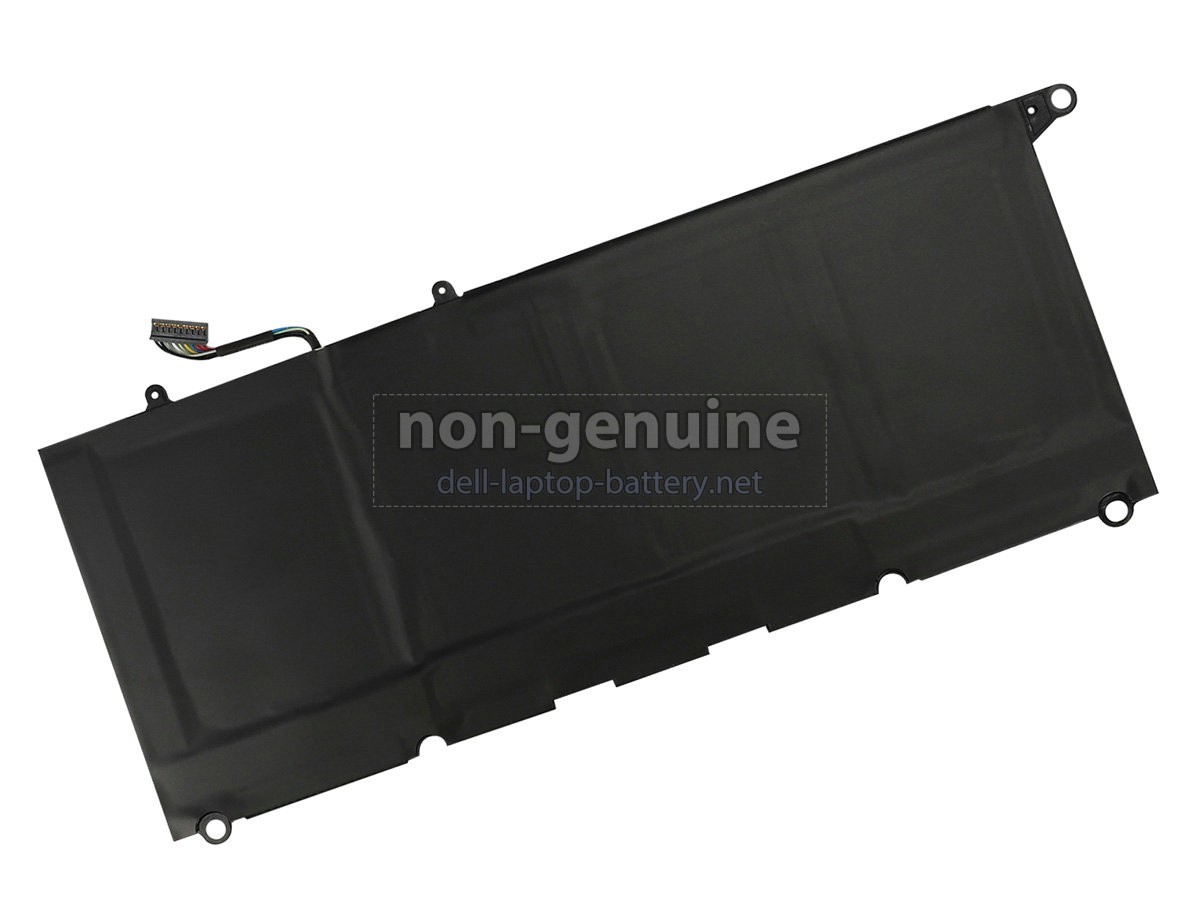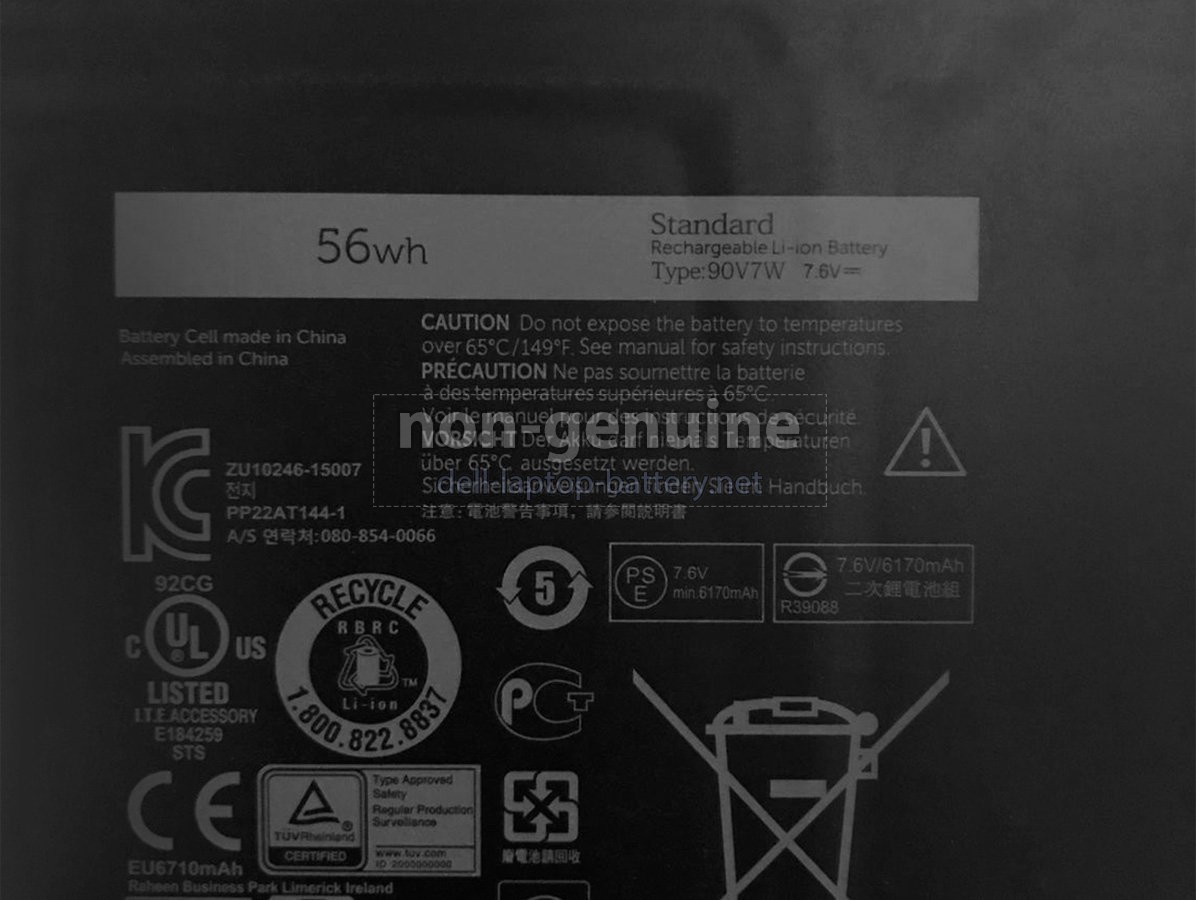 4 cells 52Wh

Battery for Dell XPS 13D-9343-160
SKU

UDD737

Condition

Replacement, Brand New

Voltage

7.4V

Capacity

52Wh

Number of Cells

4 cells

Cell Type

Li-Polymer

Color

Black

Size

271.60x108.86x5.08mm (L x W x H)

Warranty

12 months

Availability

In stock
Overview
Compatibility
Shipping & Payment
FAQ
Note : 7.4V and 7.6V are compatible, they are in common use.
Product Features
Choose Dell-laptop-battery.net
Harvest cost-effective replacement batteries
Most competitive price
Order an excellent
Dell XPS 13D-9343-160 laptop replacement battery
at
Dell-laptop-battery.net
without paying expensive commissions for the platform. Sold by the manufacturer directly, avoiding the difference in price from the middleman, which greatly reduced the cost of Dell replacement batteries.
Long battery life
Superior quality
batteries for Dell XPS 13D-9343-160
utilize more efficient chemicals and materials to provide higher energy density and lower self-discharge rates, which provides a longer battery life to meet the needs for extended periods of time when you are out of the house without an electrical outlet, etc.
The extraordinary number of battery cycles
Improved electrode materials or enhanced manufacturing processes, can lead to batteries with a higher number of cycles and better long-term performance. A stable quality
laptop battery for Dell XPS 13D-9343-160
consists of high-quality cells, circuit boards, and shells, which allows for remarkable battery life, and the charge and discharge can be up to about 800 times.
Quality Assurance and After-sales Service
When you buy
batteries for Dell XPS 13D-9343-160
from
Dell-laptop-battery.net
, you can rest assured to enjoy the following warranty policy: 30 days to return or exchange without reasons and 12 months warranty! If you encounter any problems after purchase, our customer service staff will be here to provide you with support and assistance.
Advantages of buying at Dell-laptop-battery.net
Product performance is stable and reliable quality
100% Actual Capacity: Battery capacity is an important measure of a battery's storage capacity. Ordering our battery can provide you with a longer range and higher performance.
100% brand new products from professional manufacturers: Undergone strict quality testing, each product obtained the appropriate CE, FCC, RoHS, and other international safety certificates, so you can have complete confidence in our product.
Support fast charging: Dell laptop replacement batteries are equipped with specialized charging control cells and circuits, which maximize the charging efficiency by precisely controlling the magnitude of charging current and voltage, thus realizing the effect of fast charging.
Product Larger Images
Note:
Not all the Dell XPS 13D-9343-160 battery compatible models are listed. If you are still unsure whether it is suitable for your laptop, please click
"Battery Model Inquiry"
for support.
Compatible Battery Part Numbers
Compatible Laptop Models
Disclaimer:All batteries sold on Dell-laptop-battery.net are replacement parts. Dell-laptop-battery.net doesn't affiliate with any of the original manufacturers. Any registered trademarks or model names listed above are identified as purposes of showing compatibility only.
Shipping Methods
Payment Methods
We Accept Payment Methods
PayPal

Payments by PayPal, NO PayPal account required. PayPal is safe and free for buyers.
Credit or Debit Card

VISA, MasterCard, American Express, JCB, Diners Club, Maestro & Laser Card, etc.
Bank Transfer

If no payment methods above are available to you, and your order amount exceeds $300, please contact our customer service to get our bank account and pay by bank transfer.

Note:


1. Both Paypal and Dell-laptop-battery.net use encrypted servers to process related payments, and your personal information will not be stored on our servers.
2. If you choose PayPal Express Checkout (instead of filling in the shipping address on our website to checkout), please select the CORRECT address when checking out.
FAQs
Do I have to buy the tools for the laptop replacement battery installation?
If you buy the built-in battery at Dell-laptop-battery.net, we will include a screwdriver to replace the battery, you do not need to buy another; When the battery is external or removable, the battery can be replaced manually without additional tools.
How long will the Dell XPS 13D-9343-160 laptop replacement battery ship?
Most orders will be shipped within two to three days, excluding weekends and holidays. If you have already placed an order for the Dell XPS 13D-9343-160 replacement battery, You can contact us for more order information in detail.
Can I order the Dell XPS 13D-9343-160 replacement battery with a different capacity?
Yes, the capacity of Dell laptop replacement batteries has nothing to do with compatibility, higher capacity will provide longer battery life. In addition, you should also make sure that the replacement Dell XPS 13D-9343-160 laptop battery you order has a similar voltage to the original battery (voltage difference of no more than 1v).
What do battery types like 4 cells, 6 cells, or even 9 cells represent?
Battery types like 4 cells, 6 cells, or 9 cells represent the number of individual battery cells inside the battery pack of a device. The more cells the Dell XPS 13D-9343-160 replacement battery has, the higher its capacity and typically, the longer it can power the device before needing to be recharged. This is why you'll often see laptops with different battery options, such as a 4-cell battery or a 6-cell battery, providing different levels of battery life.
---